What If You Could Easily Create a Widget On Your WordPress Site to Advertise a Product?
Date:
From: Adrienne Dupree
RE: Sidebar Widget

Hello, this is Adrienne Dupree from Leave The Corporate World Behind. I have a few information products that I have created and I wanted to create a widget on my WordPress site that I could use to promote them. I wanted a graphic with a few words that would go to the sales page when someone clicked the image. I experimented and finally figured out how to do it. The first issue I ran into was that the image I wanted to use had a background. I do not know Photoshop so I needed to find an alternative. I actually found a free alternative to remove backgrounds. I then needed t find a way to create layers for the different parts of the image. I was able to sue the same free software that I used to remove the background. Once the graphic was created, I uploaded to it my WordPress site making sure that when someone clicked in the image, it opened in a new window. I have done this a few times now and you can see examples on Leave The Corporate World Behind site. This training will teach you how to create widgets so you can advertise your products or affiliate products right on your own website.
Sidebar Widget Creation Myths
It is very difficult to create an image for your sidebar
You need to be a Professional Web Designer to create an image for your sidebar
Creating an image for your sidebar will take a lot of time
The tools you need to use to create your image for your sidebar are expensive
Sidebar Widget Video Training
This video training will show you step by step how to create your own image for your sidebar widget.  This video training was created so you can actually see all of the steps that are needed to create your image, install it on your WordPress site and link it to your product.  You can use the video as a reference when you actually create your own images.
"How To Create An Image For Your Sidebar Widget" Video Training
Step By Step Instructions

You can watch videos where step by step instructions are provided

Can Advertise Products Immediately

You can start marketing products immediately without waiting for someone else to set up your sidebar widget

Free Tools

You can create your own image for your sidebar widget with free tools

Don't have to be a Tech or Graphics Guru

You don't have to be a "techie"

Professional Looking SIdebar Widget

People will see your sidebar widget and think that is was created by a Professional Web Designer
This Course Is Now Available For Only
$10
We will be raising this price , but wanted to give you the opportunity to join now and start creating your sidebar widgets.
YOU ARE PROTECTED BY OUR 100% MONEY BACK GUARANTEE
If our product does not perform exactly the way in which we have described it to you, just simply contact us within 30 days and we will immediately give you a prompt refund of your purchase with absolutely no questions asked. You have absolutely nothing to lose.
Get Awesome Bonuses
Checklist
Audio of Training
Individual Demonstration Videos to Reinforce Specific Steps
Free Webinar to Answer Questions
Yes I Want To Order Today
Yes! I want to learn how to create an image for my sidebar widget so I can start marketing my products right away!
I UNDERSTAND that by purchasing the "How To Create Sidebar Widget" video training, I will learn how to create an image that I can use to market my products or affiliate products on my WordPress site.
I UNDERSTAND there is a 30 day money back guarantee for this product. If I am unhappy, I will receive my money back with no questions asked.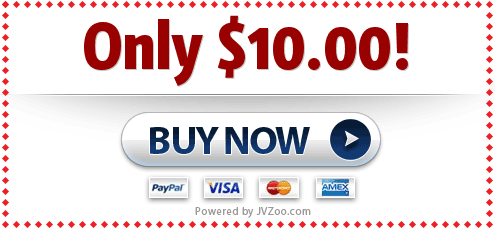 P.S. Will doubt about how to create an sidebar widget to promote you products overwhelm you the next time you create a product? Will you be wondering how many more sales you could have made with a widget right on your website? It doesn't have to be that way! The "How To Create a Sidebar Widget" video training will make YOU a success. Order NOW!
Committed To Your Online Success,
Adrienne Dupree